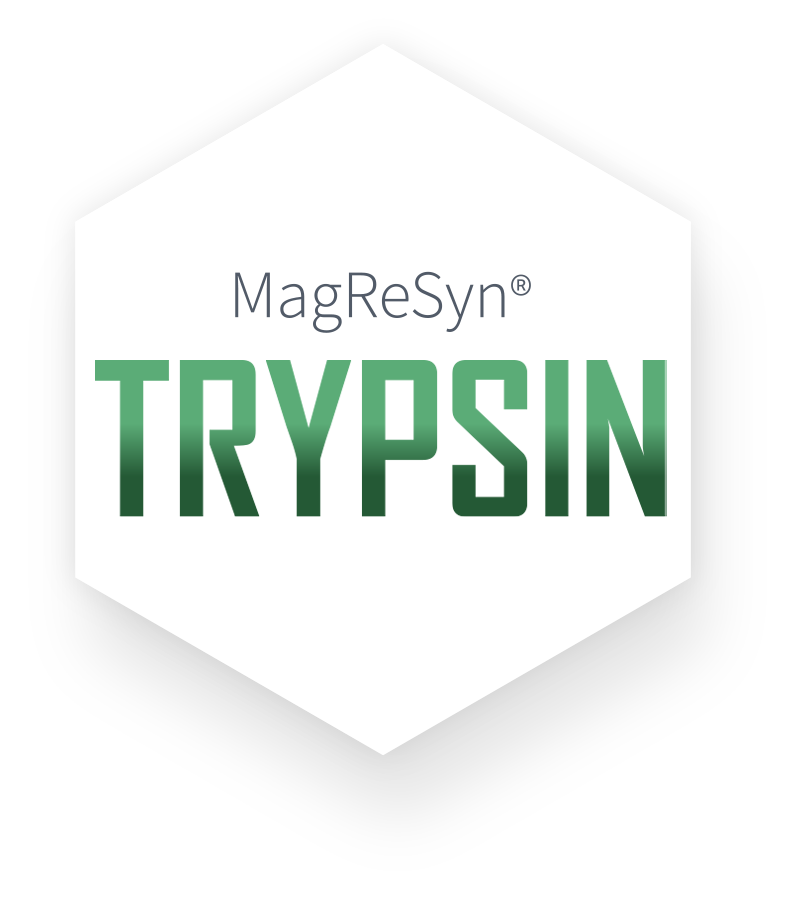 For rapid, automated tryptic digestion of proteins for mass spectrometry sample preparation
Return to product info
Ordering Information
Please choose your preferred pack size from the list below. You can add items to the shopping cart using the Add to Cart button and continue shopping until you are ready to check-out.
MagReSyn® Trypsin – 10 ml
Estimated delivery times:
USA: 5-6 days from date of order
Europe: 3-4 days from date of order
Rest of the World: 6-7 days from date of order
TERMS AND CONDITIONS
Products supplied by ReSyn Biosciences (Pty) Ltd are for research purposes only. ReSyn products are not to be used for diagnostic, therapeutic or commercial means any use resulting in monetary gain, including, but not limited to, incorporation in a kit, repackaging and re-formulation. Please enquire about sub-licenses for commercial use.